Live Simply Home Decor Box
Take the time, stress, and guesswork out of decorating your home with these seasonally inspired, beautifully curated home decor boxes. Shop now to see what customers are saying, and why these boxes have sold out every single season!

Shop Now
Shop Our Studio
1782 La Costa Meadows Drive, Suite 100
San Marcos, CA 92078

Hours of Operation:
By Appointment Only
Submit your design Project
We specialize in remodels, home refresh, styling and ground-up builds. If you're looking for a beautiful new home, you're in the right place.
Submit Design Project
Meet Morgan
I begin my days at 5am and I am incredibly driven and passionate about every single project we accept. My clients, friends and followers are taken along in my Instagram stories as they see the progression of the homes I renovate and style, as well as my journey of being a working mother to 4 little ones. Over the past four years we I have transformed over 600 spaces (and counting) and I am so proud of the homes we have renovated. 
I am so happy you found me! If you're looking for clean and minimal, you're in the right place. I work closely with my clients to simplify their spaces. I truly believe that less is more.  Let's turn your home into a space you're happy to wake up to, and proud to call your own.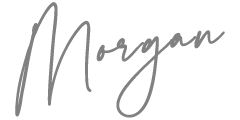 Featured In